2021 is the year we all want to get back to some semblance of a new normal.
ICAST 2021 is no different. More and more people are getting outdoors and the popularity of bass fishing is growing by leaps and bounds. Expect the fishing industry to adapt to the varying needs of the modern angler.
Here are a few pre-show items worthy of note.
Chatter Bait MiniMax
Variety is the spice of life, and the Chatterbait minimax is suited to fill a niche with Chatter bait aficionados. Sometimes a different sound profile is the ticket and the minimax's downsized blade should serve to offer up something different to educated fish. There have been various size permutations over the years of this now mainstay bait. This iteration should fill out an avid bladed jig anglers arsenal.
RETRAX Eyeglass Retainer
I've seen hundreds of niche fishing accessory products over the years and some are certainly gimmicky. This one has that same feel, yet provides a functional solution to the common problem of keeping you eyewear snug to your head while out on the water. At the very least its worthy of a test drive.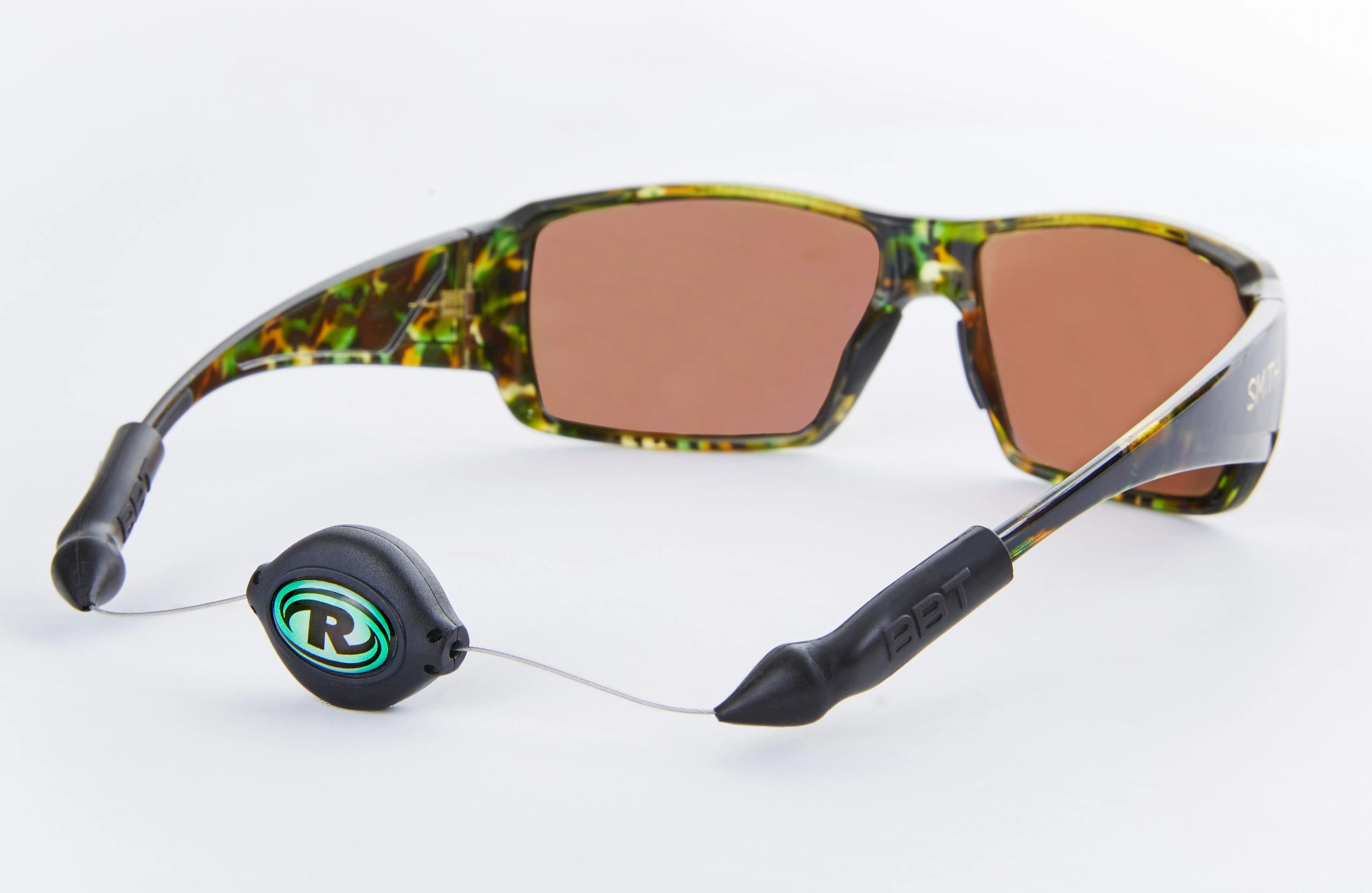 Spro Flappin Frog
Spro frogs have been immensely popular for years. Probably because they're cheap and catch fish. There have been various expansions of their portfolio over the years and the new flappin frog is just the latest tool in the froggin tool box. Supplanting traditional skirted legs with paddle legs. This hybrid surface buzzing design should compliment the standard bronzeye and poppin frogs. Built around a 4/0 Gamakatsu Nano-Coated Superline Double Frog Hook, 65mm, 5/8o Available in 11 colors . MSRP $10.99
Daiwa Tatula SV 103 Limited
I'll say it. There have been way too many permutations of the Tatula platform since its debut back in 2013. The refined evolution of the original T3 T-Wing concept has permeated into essentially every mainstream Daiwa Baitcast offering. That being said there's nothing wrong with a sleek limited edition reel that matches the existing Tatula elite rod series. Carbon handle and skeleton knobs are a nice touch as well. MSRP $299
Abu Garcia Veritas Combos
Combos have been gaining more and more traction as the new school of young anglers demand turnkey options to suite various fishing techniques. Abu Garcia is shifting from their value oriented lines and pushing offerings with a little more performance and style for the more discerning angler. The stylish Veritas Combos feature an 11 BB Zata V reel and matching 30 ton Veritas rod. Various models available.
ZMan Turbo Fattyz
In Florida swimming worms are a way of life for the avid bass angler. A tried and true search bait for weedy situations. It can also be fished slow for a more deliberate presentation. The ZMan Turbo Fattyz is designed from the ground up with key input from Pro Miles Burghoff. Its unique tail design offers a different action profile vs traditional cut tail or boot trail designs.
BOTE: Lono Aero With Apex Pedal Drive
Inflatable technology has come a long way. BOTE has implemented some interesting high tech SUP , Kayak, and outboard driven micro skiff designs to take advantage of these technologies. These unique designs leverage composite drop stitch technology allowing for higher inflation pressure and a more ridged hull structures compared to traditional inflatable options. Their latest unique model offering "Lono" has a number of modern angler creature comforts including the new optional Apex Pedal drive and rudder system. These allows this packable vessel to be utilized in much the same fashion as its hard plastic brethren. MSRSP $1499 and $799
MK550PCL: Minn Kota Precision 5 Bank Lithium Ion Compatible Charger
Minn Kota Precision chargers are a popular option for enthusiast anglers. Its key features include selectable charge profile per bank, Temperature compensation, Low line voltage compensation, battery equalization (lead acid), digital control, and lead indicator lights in a light weight package. New for 2021 is the inclusion of a Lithium Ion (LiFePO4) specific charge profile. The new 12.5 lb 550PCL model is a 5 bank, 10 amp per bank model that can simultaneously charge a full 36 volt 3 bank system and two house batteries for a modern power hungry rig. MSRP $649.99
Airrus Hyperion
Airrus has been making unique rods for a long time. A former perennial ICAST Best of Show Winner in a past life under Ken Whiting. They switched hands of ownership and have still been coming up with unique and interesting designs that change the look, feel, and performance of what we all envision a modern bass fishing rod to be.
The new Hyperion has a heavy feature set including 40 ton + 36 ton multi-modulus carbon fiber blank, 1K reinforced carbon shield, Magma Nanochain: 3rd generation nanotube resin, custom reel seats, custom winding checks
RVT reverse transmission blank-thru megaphone handle , ergonomic hexagonal carbon fiber forged handle
& Fuji guides (SIC / TORZITE). Available in two versions with MSRP ranging from $319.99 to $699.99
Berkley Gilly
There's always room in the market for an affordable soft plastic blue gill imitator. The new Gilly is the latest design coming from Berkley with key input from Mike Iaconelli. Made with their in house power bait formula this bait features ultra realistic HD finishes printed right on the bait. Available in 3 sizes and 12 different colors this bait should fill an expanding niche segment of the soft plastic market. MSRP $6.49 to $7.49
Okuma Hakai Baitcast Reels
Okuma has had a few successful lines of baitcast reels. Most notable being their long popular Helios line up. Their new Hakai DT reels are constructed on an all new platform that consists of a magnesium frame and has a set of unique features not found on its competitors such as new ported 42mm oversized gearing, stainless steel hollow shaft spool, and handle side universal line indicator. Ten models in the series ranging from standard gear ratios to pitching specific and two finesse specific reels. Available in both left and right hand retrieve models. MSRP $169.99 to $184.99
More to come
G.C.